Here is a book cover I've been working on. It is a teaching guide for teachers and parents up against preteens and teens not motivated to read on their own. I had the silly idea to use a book on the horizon in the vein of the monolith (Space Odyssey 2001) drawing them all toward it. Not to equate teenagers with apes, but just play on the power, mystery, and symbolism of the object.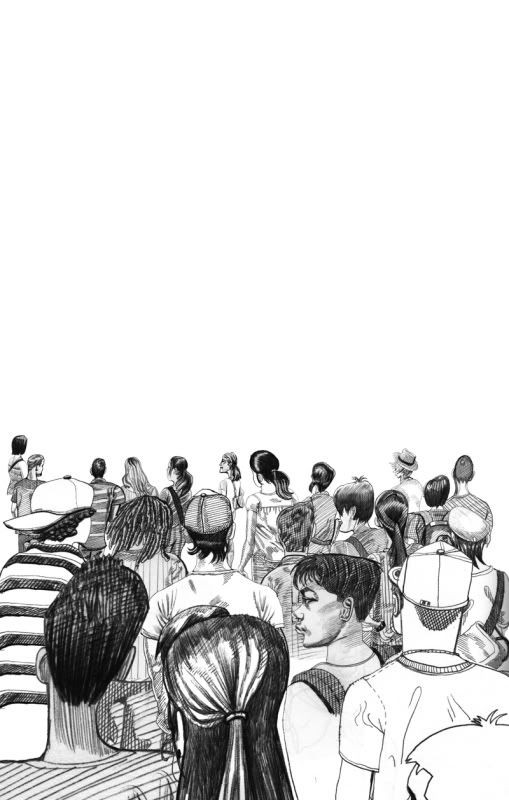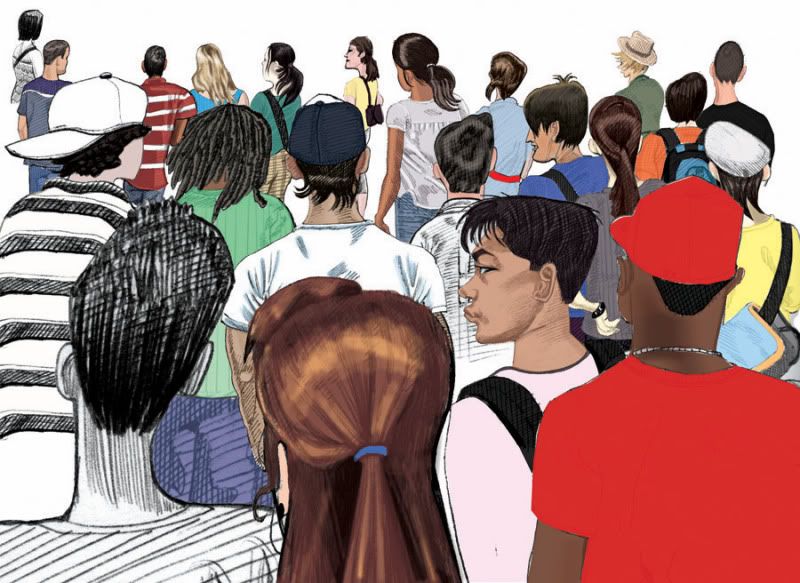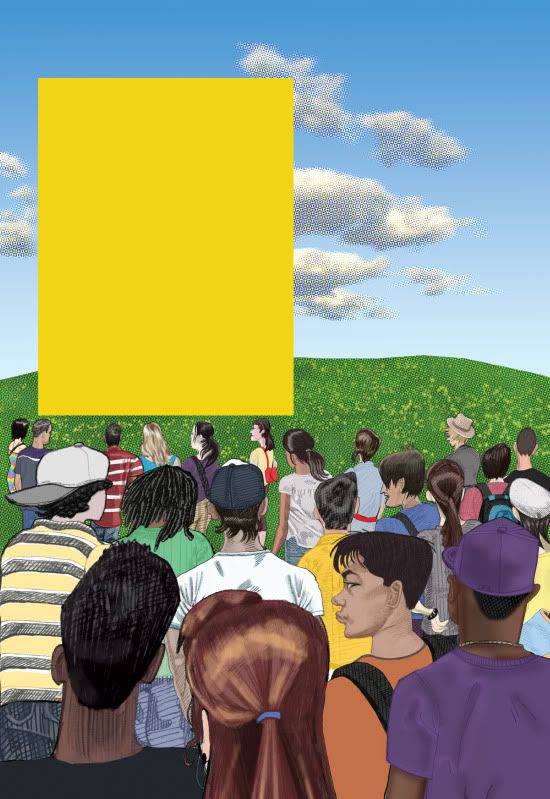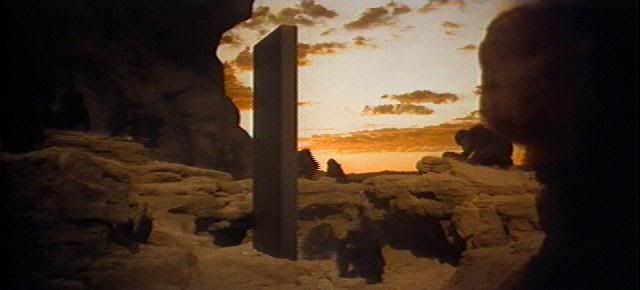 Here is the original 2 minute clip from 2001:
This is my first blog posting in months! Feedback is welcome!
-James