I have been substitute teaching for almost three years now and I have found myself continuously inspired by childhood art work. It is so unselfconscious, so raw, so...spontaneous! It has sent me off onto a new path. I have been preoccupied with trying to find what comes most naturally to me. There are a lot of styles you can cultivate, and concepts to explore, but I want to see what comes out in that pure trance like state when I am not even thinking. I want to reconnect with what made me want to be an artists in the first place.
These are a collection of drawings that I have done on my break inside of class rooms, or with materials that the children might use themselves. Crayola markers, dead Crayola markers, crayons, etc.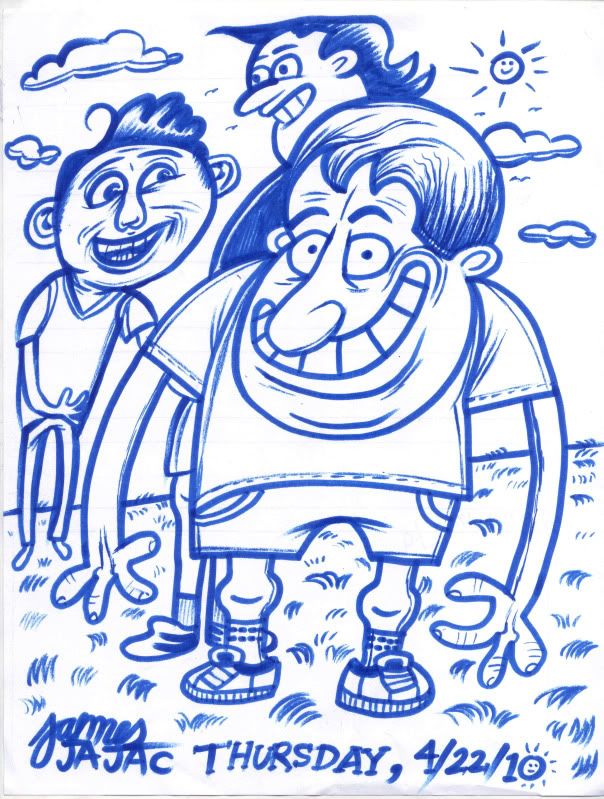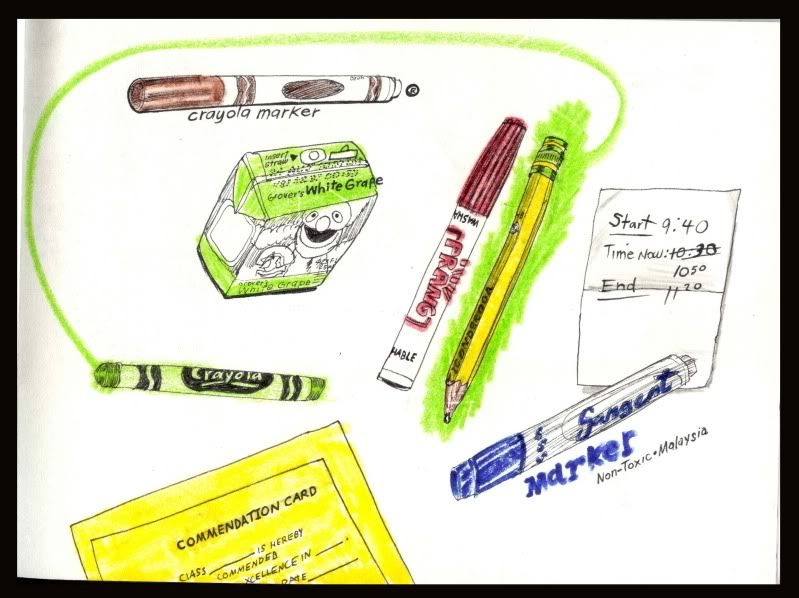 I have not had much time to post in the last few months so I have a good bunch of these, I hope you like them!
Viva (almost) Summer!
-James