This is my homage to the J train, my favorite subway line.
I always feel so at home. There is nothing nicer than staring out the windows of the J train on a nice sunny breezy afternoon.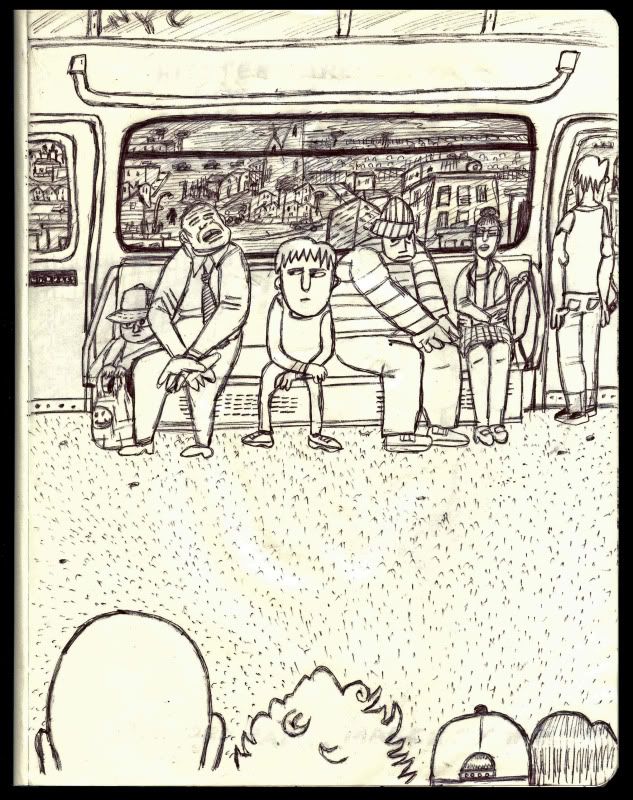 I used to draw in this style a lot in 2005, it has some how organically, slowly, returned to me. I am having fun trying to reteach it to myself and develop it. The reduction of it makes it easier for me to express my feelings about things. I can be more symbolic without the pressure of being photo realistic.
I took this photo waiting for the J train last week, see ya soon!
-James