I decided to put up some of my favorite super hero related drawings I've done.
Reeve's Superman will always be of my favorite movies. Even Superman III (mos def).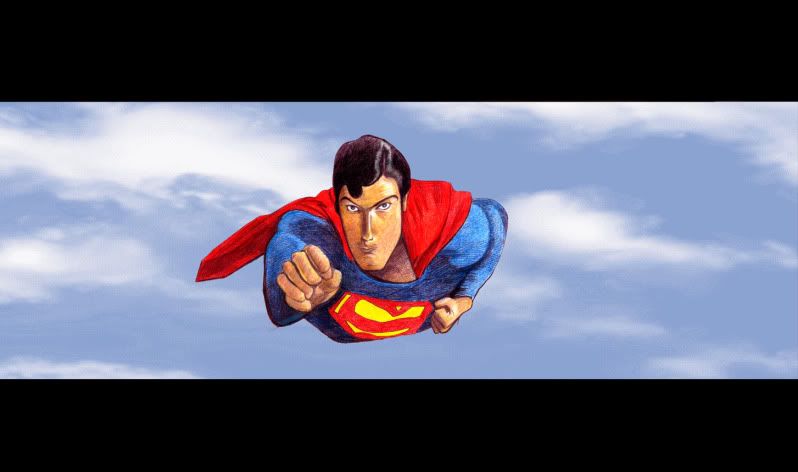 Ferrigno as the HULK is better than religion. I don't even need to pray, I just watch an episode of the Hulk and I am back on board and life is good again. I painted this in college and sold it almost ten years later last year for some one's wedding anniversary.I hope with Ferrigno on their side their love will last forever.
Jack Kirby. Copying a Kirby drawing is is like trying to decipher an alien language. His drawings always look like they weren't drawn but fell fully formed, like a rubber stamp, out of his unconscious mind. I drew this because Captain America had been blinded by Red Skull and his eyes creeped me the fuck out.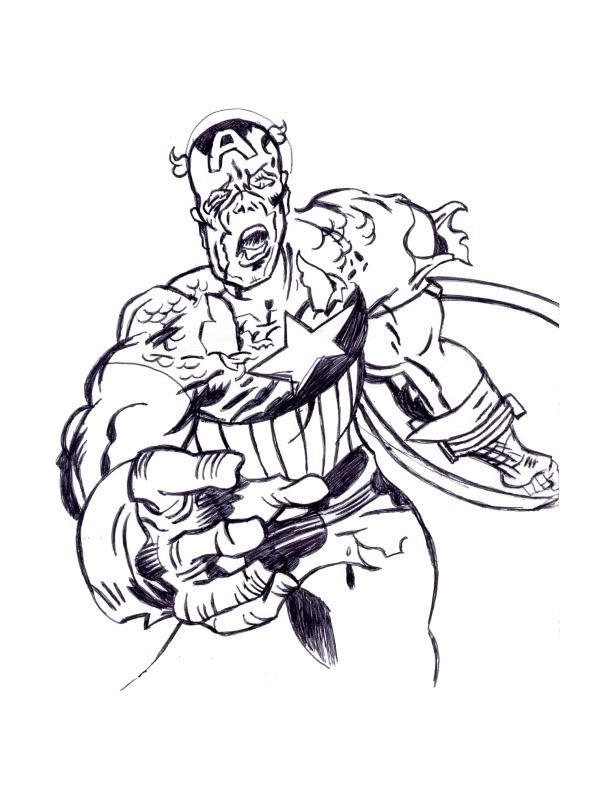 I still own one of the first comic books I remember reading.It was an issue of Brave and the Bold featuring The Karate Kid and involves time travel and his girlfriend and this guy with the shooting staff named PULSAR. This is me drawing comic characters and ice skaters in my sketch book into the wee hours.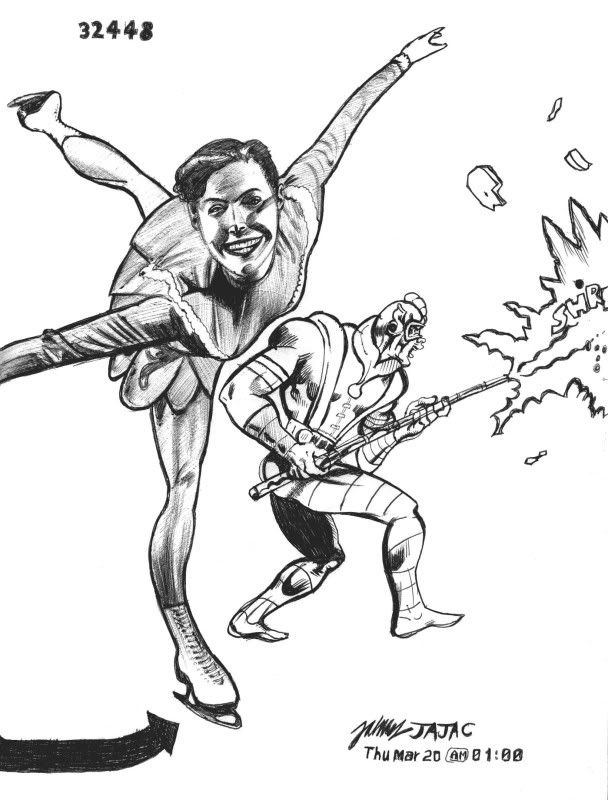 BLACK GOLIATH!!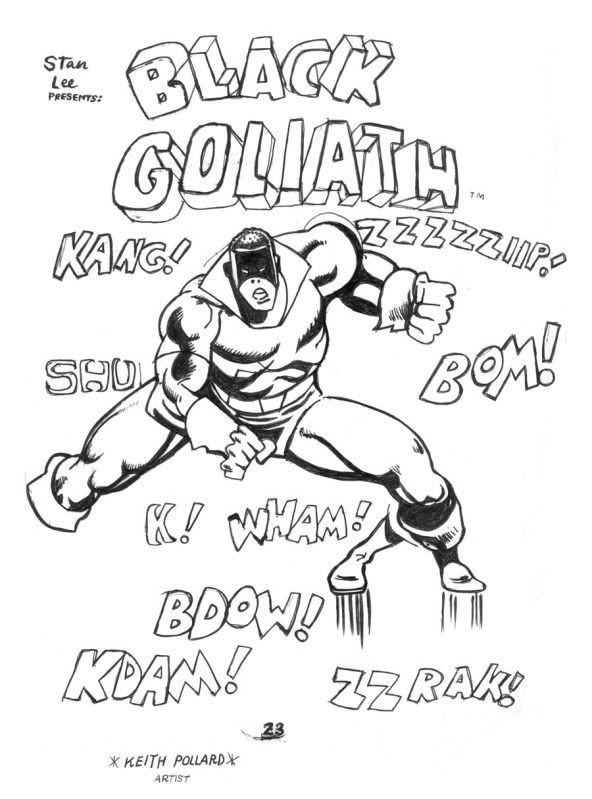 I copied this panel because it was this one really affecting dramatic moment in a pretty average run of the mill book. I felt really sad for Flash. I didn't quite capture his look of despair.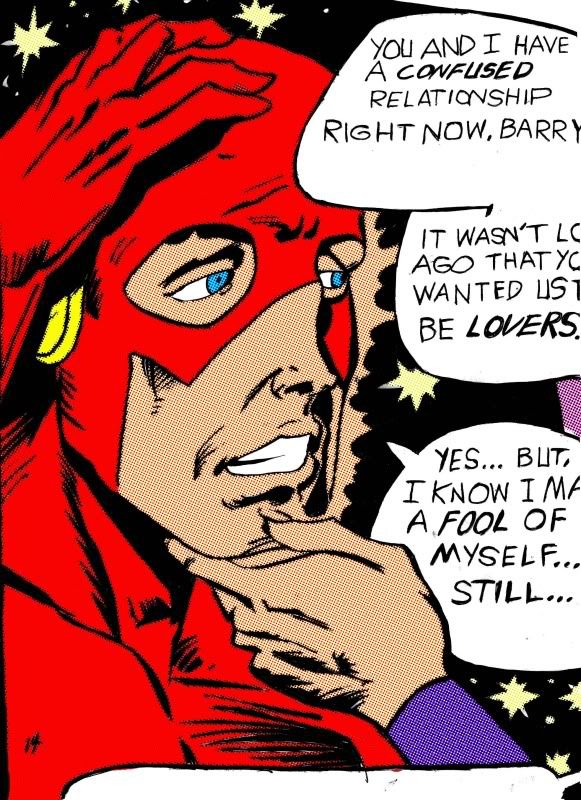 Here is a distorted copy of a bunch of comic book thugs talking about GHOST RIDER.
This begins a brief theme I was exploring in around 2006. I was inspired by old comic books and rock and roll posters and the junk store knock offs of these big iconic characters. I was going for surreal and trying to see how far I could take these images before they completely lost their impact.
Mr. Crunch Horn- GREEN LANTERN
Sultry sex hero- Cross eyed WONDER WOMAN
Melting existential BATMAN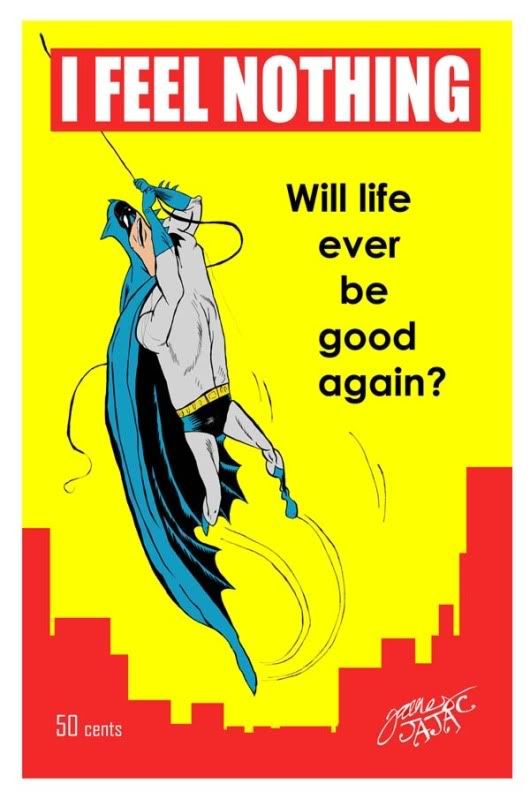 Mr. Walrus Hat- Inspirational FLASH!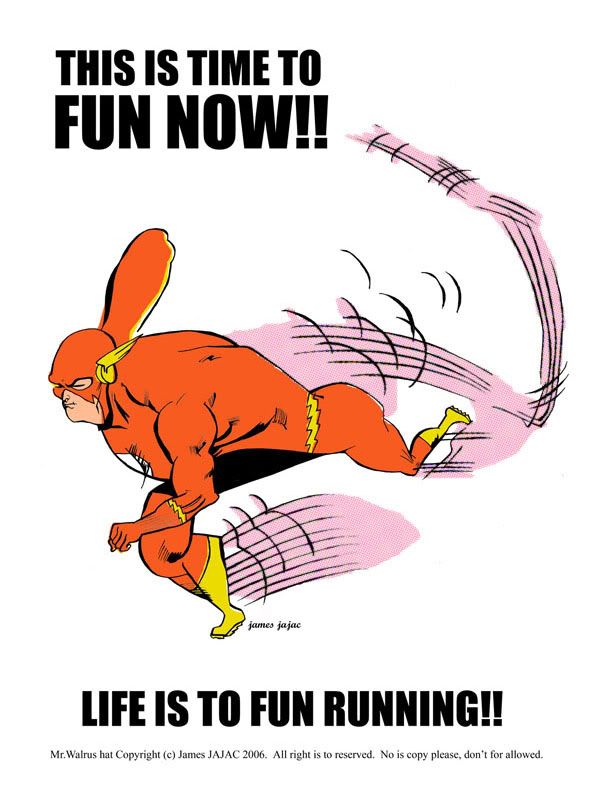 BOOTLEG Spiderman Movie Import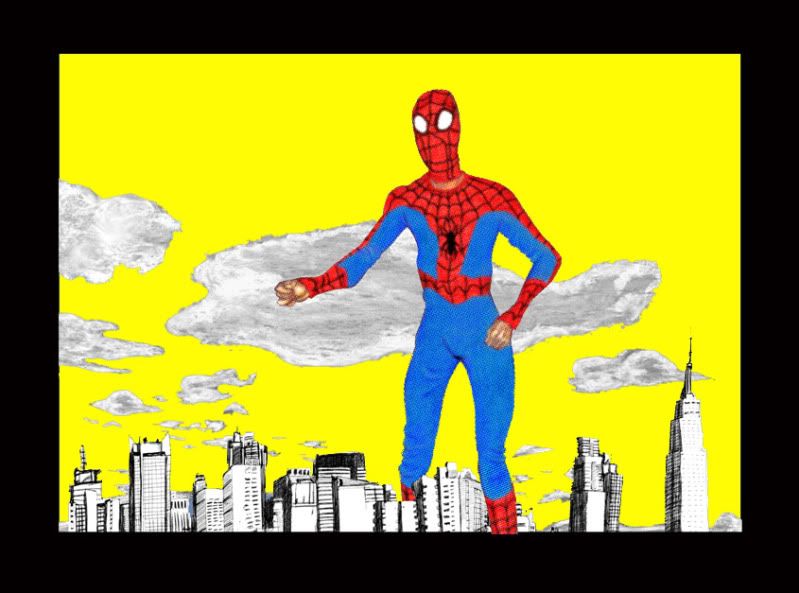 And I close with some old sketch book stuff.
A Hulk toy I used to own.
This is a silly little thing drawn on the J train. I was trying to do one of those old fashioned huge signatures that look like something you would brand onto a horses ass.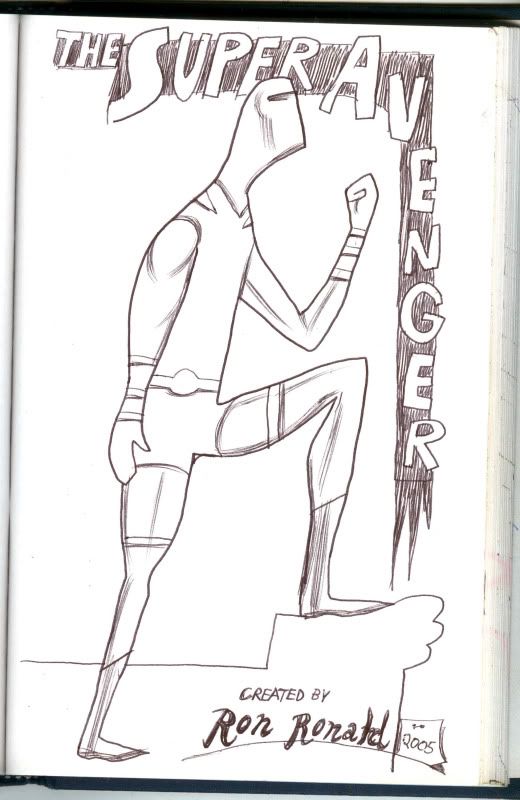 And finally, man my style has changed so much since college: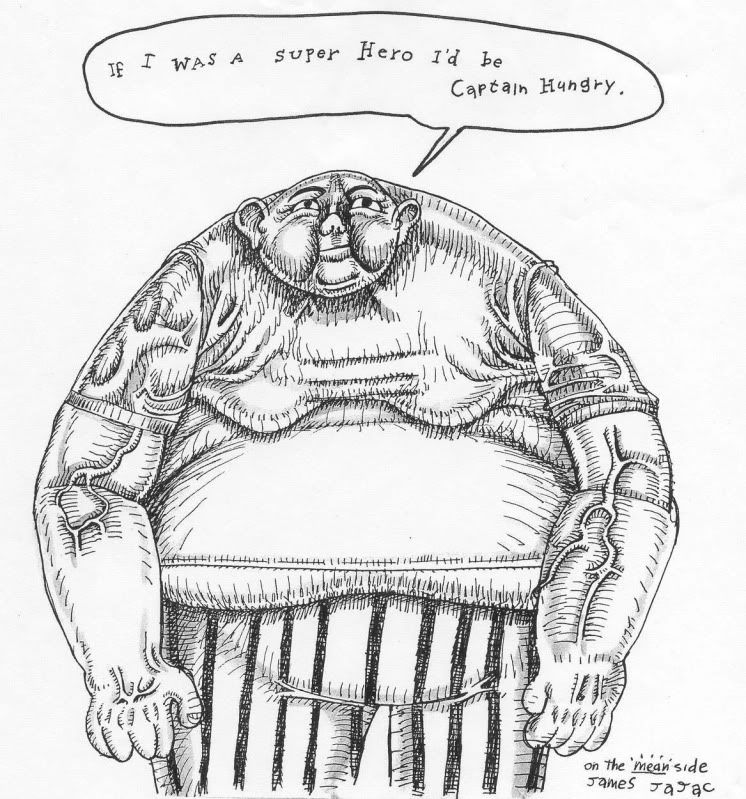 Afterward:
The last comic books I bought were an issue of powerman and iron fist and the creature commandos, both from 83, respectively. Not to mention the more recent BATMAN 80 page giant which has an old friend Nelson X Asencio inking the story "fire and Ice". Nelson and I worked years ago at
the Comic Den
in Kew Gardens NY. He got his start inking SHI with Billy Tucci and segued into toy design with his own successful company
Story Box Ink
. Check it out, he is a great guy!
I hope you enjoyed this forage through my comic book memories!
Have an exciting action packed day!,
James
JAJAC