This was for a group art show built around the theme: VISIONS. When I think of visions I think of striving for something. I was inspired by Norman Lindsay, William Blake, and M.C.Escher. I never really got a chance to truly finish it but I hope to really get into it as soon as time opens up again.
Here is my subway sketch: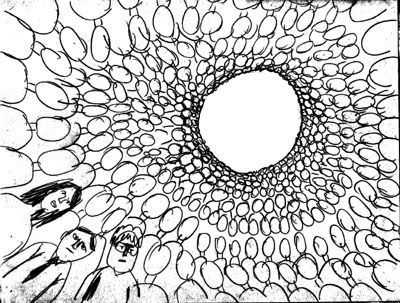 Here is the drawing with all of the figures in place (unrendered):
And the (pre-final) final:
I like this last version of it but I plan on turning out a cleaner version one day.
Thanks to the BLOOD DUMPSTER group, it was a good time.
Michael Alan
Matthew Brennan
Melissa Dowell
Brian Edgerton
Tim Kellen
Rebecca Memoli
Jeff Moore
Guillermo Riveros
Kristen Terrana
Vincent True
Megan Van Deusen
Rita Varian
Cor-diddly,
James JAJAC
PS- Thanks for posing George!