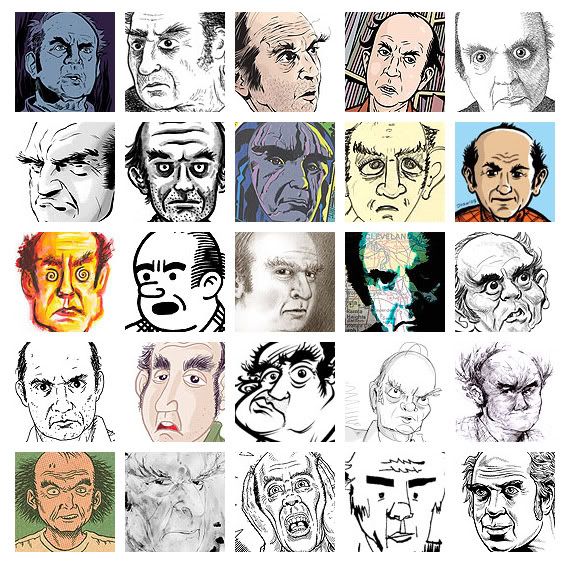 When I found out about the Harvey Head Birthday show I was excited. I love his work and and I think he is a truly interesting personality. My initial concept was to create a satirical piece with Harvey on the cover of a celebrity magazine. The idea that he could reach that level of fame and public accessibility is probably, for any one who knows him, or of him, ridiculous. But for those that admire him, as I and many others do, I felt like it would be a funny, silly, tribute, to the man that is Harvey Pekar (styled after US and OK magazine).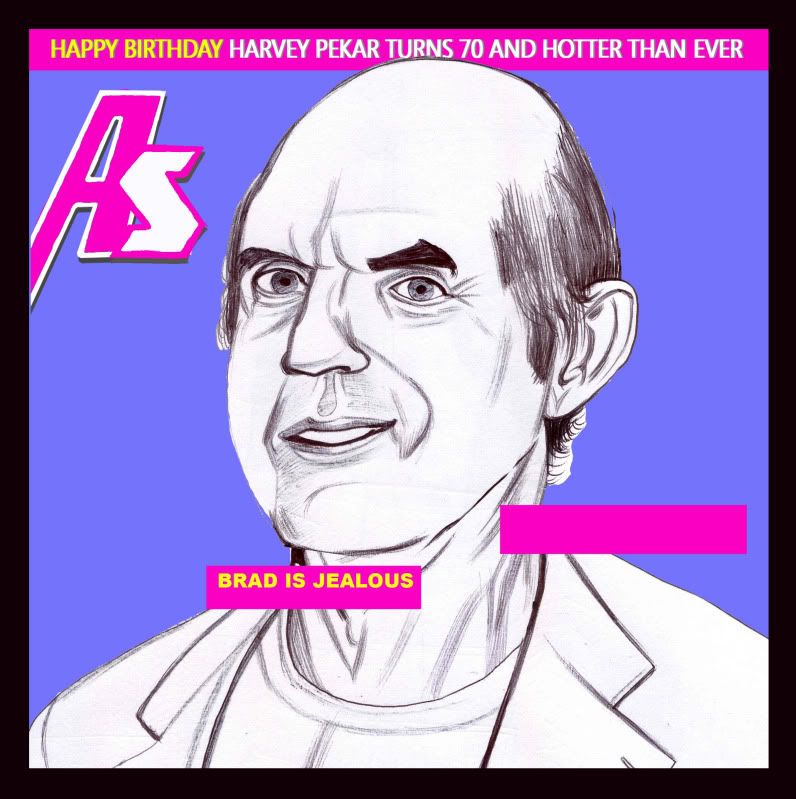 Of course it was only a moment or two into this phase that I reread the instructions which included the request to not include text of any kind and I abandoned this direction altogether. BRAD IS JEALOUS. I include this version here only for fun and that sense of twilight zone absurdity.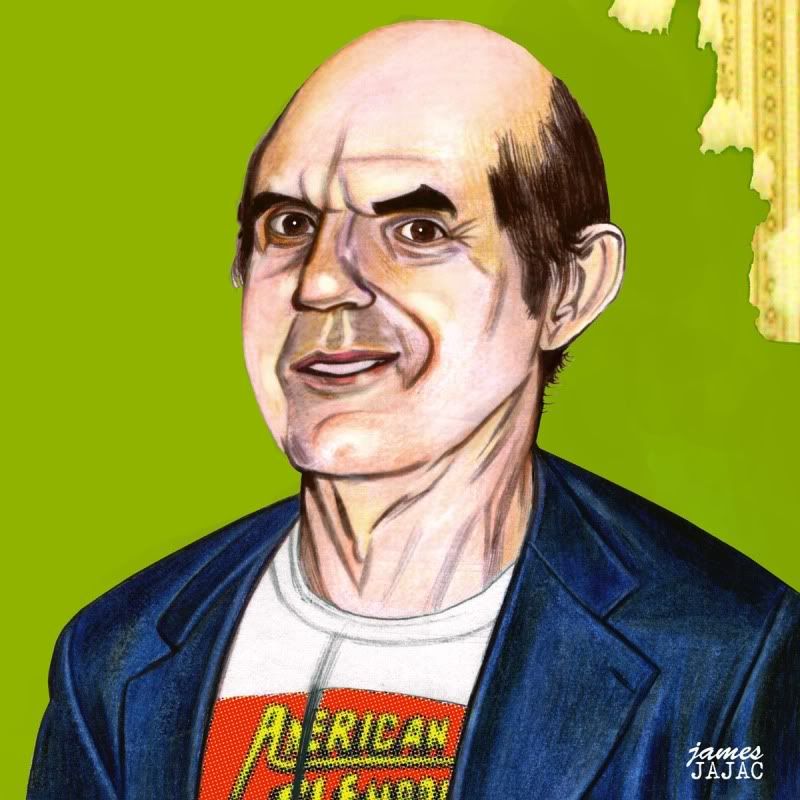 Here is my finished, traditional portrait of Harvey. I know we're supposed to make him look like an ugly angry old sod, and I contemplated going back and starting from scratch, but I kept spotting pictures where he looked downright hand some. So why not?! I know that life is hard and that we're all gonna die and that suffering is every where and people are dying as we speak and that the splendor of American life is not as splendorous as every one wants us to believe but to me Harvey Pekar is a success story, he is an inspiration, and for a minute or two please accept that he is a warm handsome, non crotchety, seventy year old guy who is happy with who he is and what he has accomplished. For a split second a beam of sunlight bursts from within his soul, maybe, just maybe, because he is thinking about donuts. God I love donuts.
Go to SMITH magazine here to see all of those amazing birthday heads:
SMITH Magazine and HARVEY PEKAR!
Thanks to Jeff, AKA Jahfurry for including me on this! If you would like to contribute your very own Harvey contact Jeff Newelt on face book for details.
Harvely Pekarily yours,
James
JAJAC