I started getting into burlesque in 2006. For a few years I was seeing shows and taking pictures and doing drawings of them. I fell out of this because, usually, I could not find any one to go with me and I hated seeing the shows by myself (while taking pictures). Most of the time the audience is filled with girls who are friends with the dancers and/or weird solitary men who sit silently staring in the dark. Eventually I started to feel like that was how people could see me so I gave it up. Had fun with the drawings though and I love/loved the whole burlesque vibe. I hope to get back on this one day.
These are Dottie Lux (below).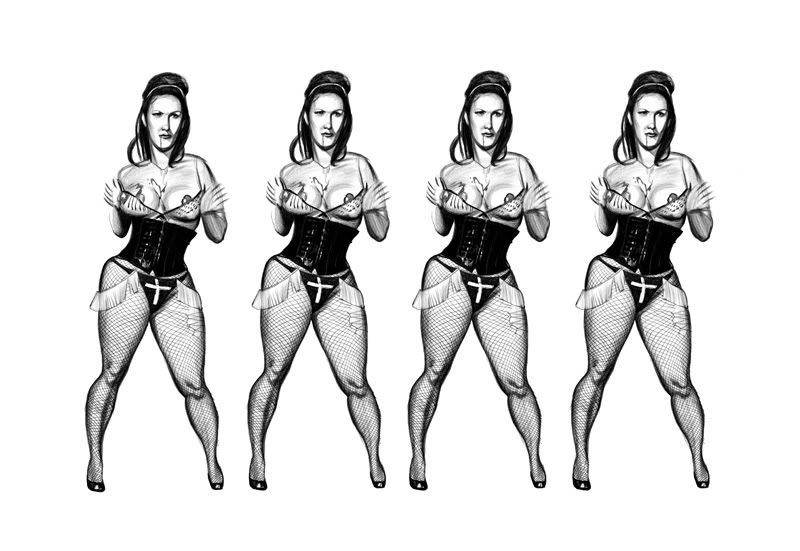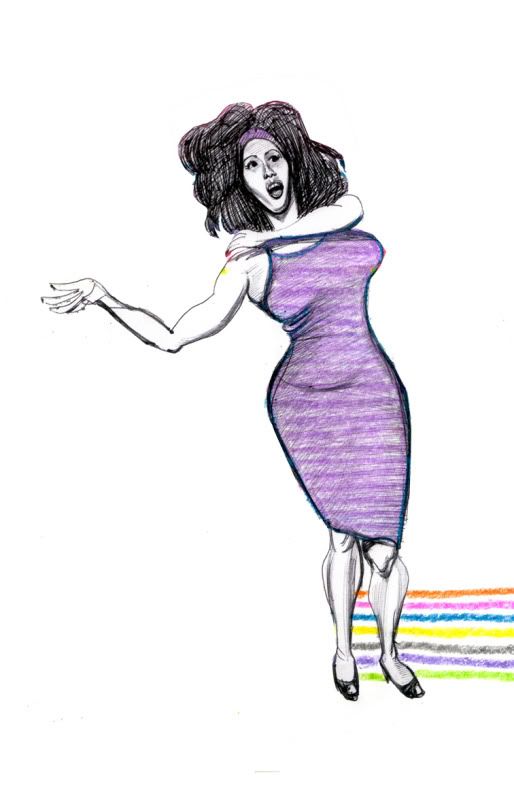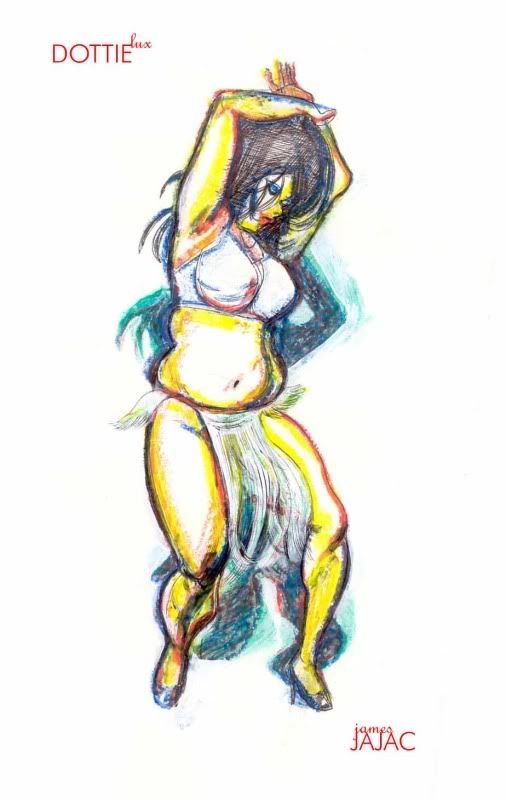 This is the last Burlesque drawing that I worked on last year.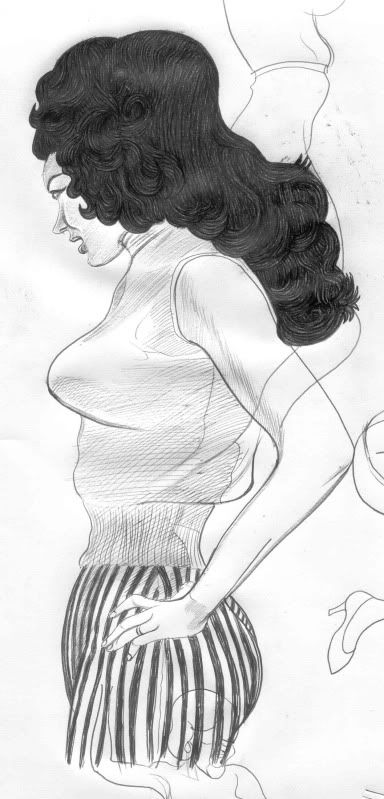 I still have a whole bunch of images that I want to draw from and there are some spectacular performers out there. There is a girl named Gal Friday that I want to draw and also Ruby Valentine. I think I heard guest Ruby starred on "MadMen" last season which is awesome.
Oh and if any one has not heard of Molly Crabapple's burlesque drawing classes go here now: http://www.drsketchy.com/ They are all over the world last I checked. Here art website is http://www.mollycrabapple.com/ I recommend taking a look at her 'Scarlett Takes Manhattan' which is her first comic book venture.
Special thanks to Dottie for letting me shoot photo's at her shows, Brooke G. and Opal the wonderful wiener dog.
Hats off,
James
JAJAC