I think it was something on TV that inspired it, but I started doodling lines of people. That and that fact that I had barely drawn a line (with a pen) for two weeks for various reasons. I wanted to warm up and get back in the swing pretty quickly. Here is the first one.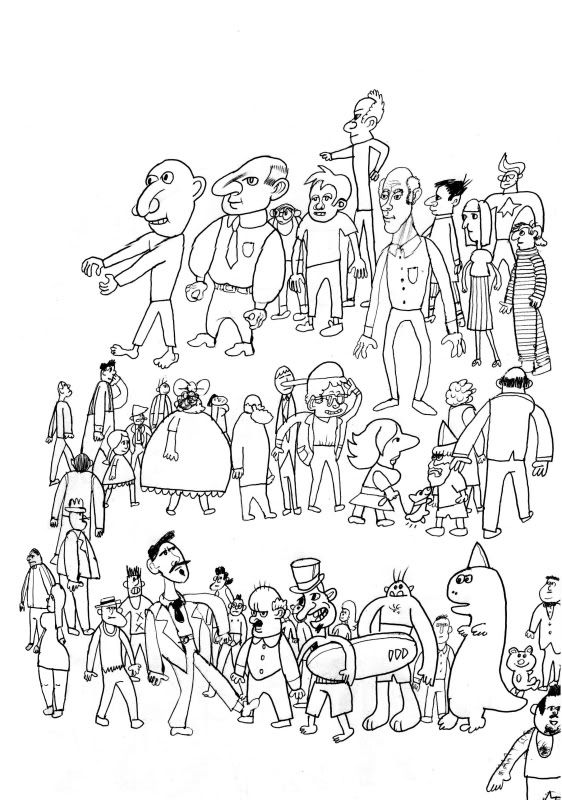 And I proudly present some awesome scanner distortion. You are beautiful!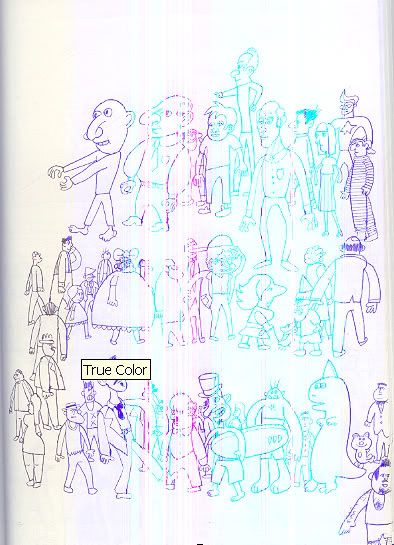 Line #2, the continuation of line #1, trails off into a freaking vortex! Holy goddammit!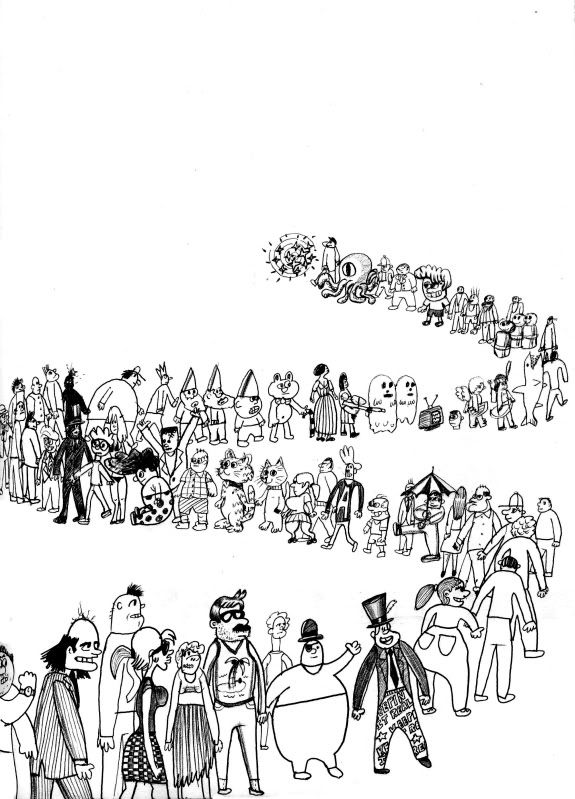 My favorite part of line#2 is the guy in front/right in the top hat suit coat and BUTTAFOOKO pants!
Line #3 is the reckoning! They have arrived upon a spectral landscape where gnomes burn their toast with impunity and life is golden all through the universe!
Accidentally symbolically I am debuting my comic strip blog this week! I'll be sure to let every body know about it and send out the links! Special thanks to Stephanie O'Donnell, Sara, and especially Justine Z. (<3) for all their help and support!
For my birthday I'll be visiting with Ziggy in the Appalachian mountains for some sage advice.
Freaking Giuliani!
Happy onions!
James
JAJAC
Here we go:
http://jamesjajac.com/comics/