I used to cut photos out of the paper when the screens were doubled. Sometimes the color would be out of sync on top of the gray tone. It looks really creepy. This is my rough portrait of one of these images.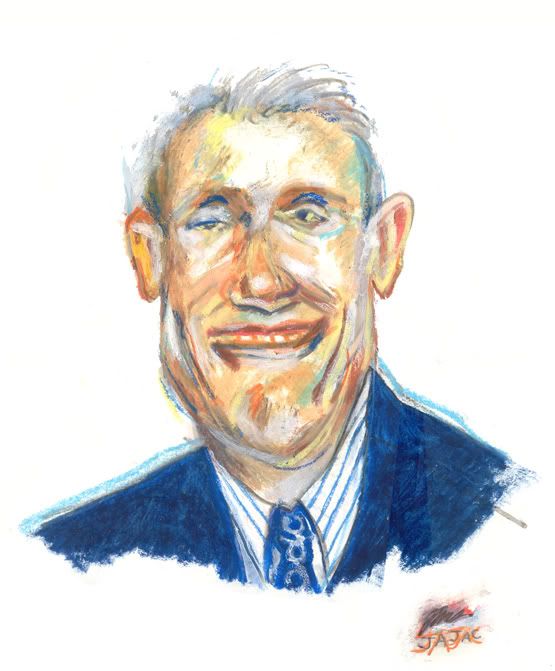 And here is a portrait of Dr. Phil when he first started getting famous. I loathed everything about him then. I tried to make him look like a huge erection headed monster, IE: a jerk off, blow hard, penis face.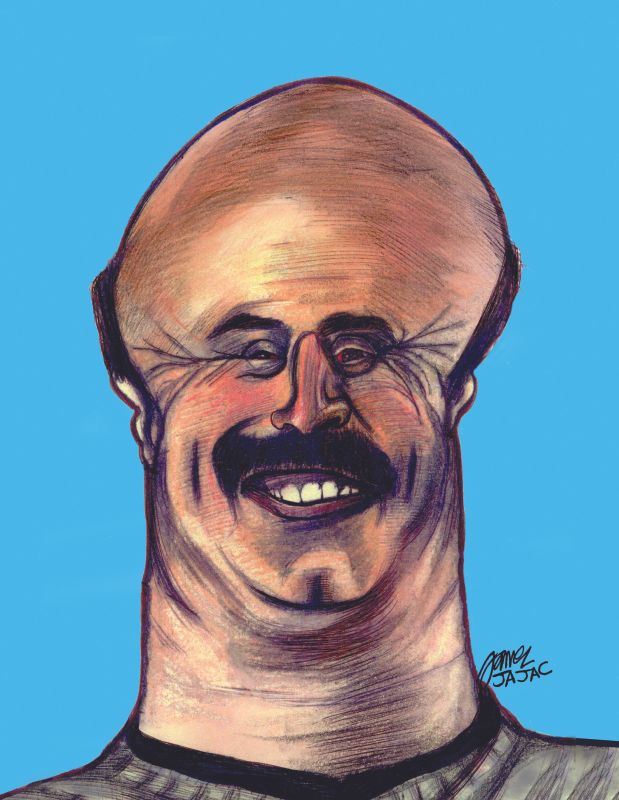 That's strange, those colors are completely wrong! This is some weird photobucket distortion. Here is the right one: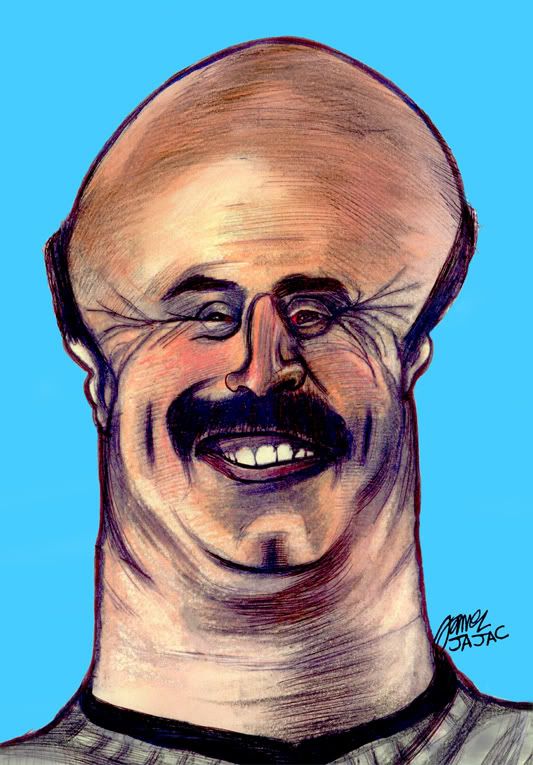 And then there is Ernest. For some reason in college I started renting all of the Ernest movies. There is something incredibly endearing about them and Jim Varney he just seems like such a swell guy. I got this impression of closeness between him and some of the actors in the movie, like they were really good friends off camera and that they really cared about each other. I am thinking of a scene were his love interest in Ernest goes to Africa is patting him on the back and reassuring him that everything is OK. It is really quite impressive that these films carried on for so long almost changelessly. Some of them are actually pretty funny too!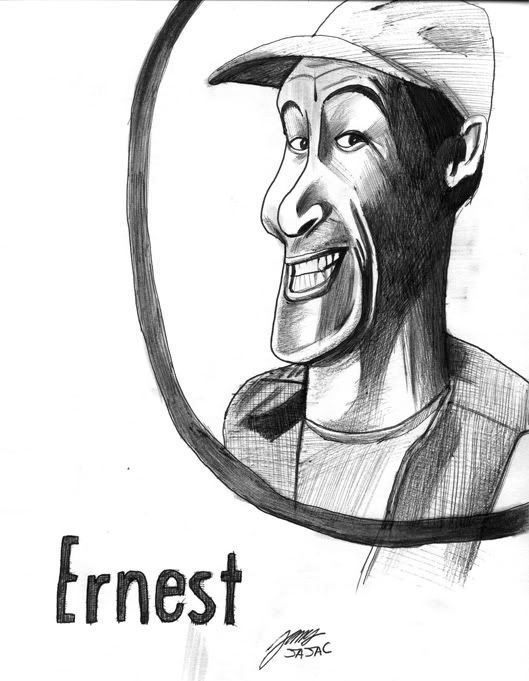 I never actually finsihed developing this color version but I liked it at the time. By next year I should have my color stuff worked out! Looking forward to it!
My birthday is April 15th! Happy birthday also to Freddy, Daniel Matz, Megan Zwiebel, and Emma Thompson and Samantha Fox and David Letterman (even though he is a cad).
Cheers!
(I mean the show)
James
JAJAC