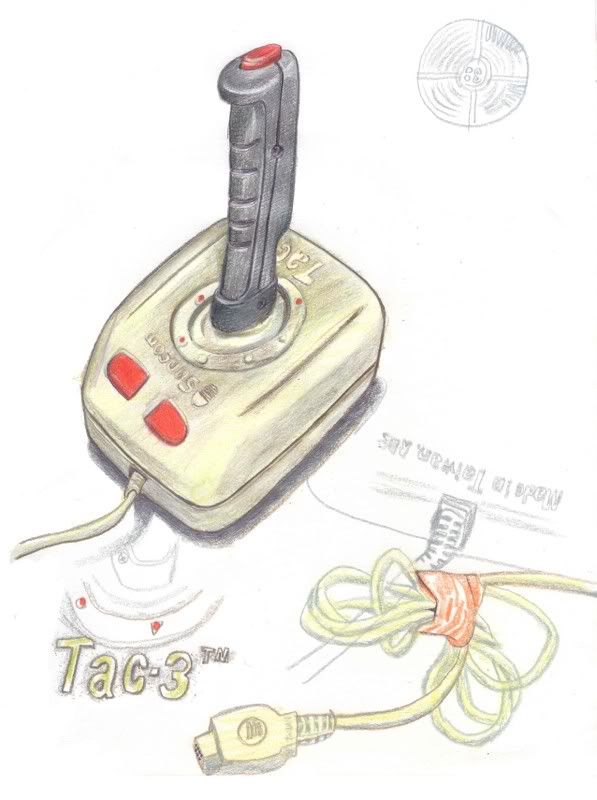 Ah the days of yore! Yes I am old enough to have experienced the joys of ATARI! The remnants of this period have been faithfully stored away in a dusty old metal crate in the crawl space of our attic where I found a mess of old games and this- GIGANTIC joy-stick device that once seemed the very HEIGHT of technology (if I can remember correctly how excited we were when we first got it). You can't really gauge the size of it from the drawing but it is over seven feet tall.
And can you really be considered an artist if you do not have your very own WALL-EYED SELF PORTRAIT in your portfolio? I think not.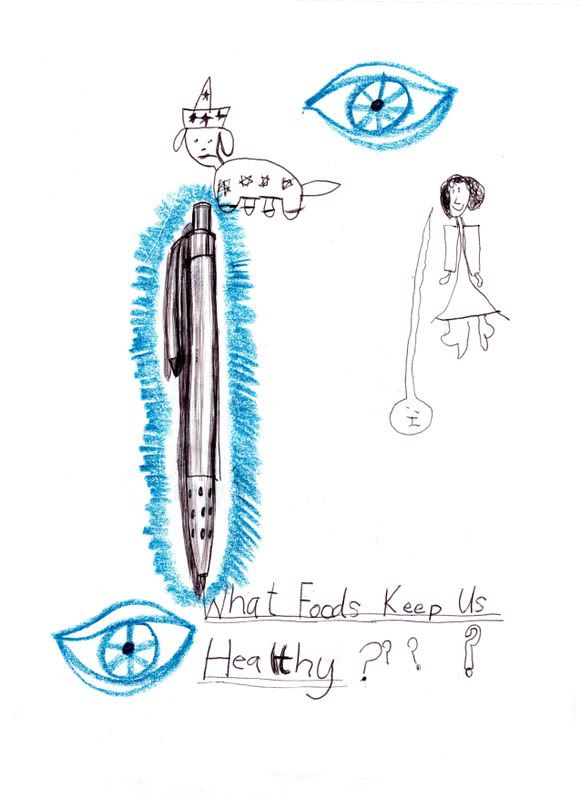 This next drawing was drawn while working at a local school in Queens. I was sitting in the cafeteria copying phrases off the walls and doodling with crayons and trying to recreate some of the students drawings. The drawing of the little girl who is saying "HI" was drawn by a student who stopped to talk to me.
I want to dedicate this drawing to all of the Jewish samurai lovers in the entire universe- this one's for you (wind chime)! And to all of you spelling nerds: I KNOW I MISSPELLED SAMURAI! Just chill. Holly wood will no doubt come knockin' about his one. I can see it now, Scorsese and Spielberg neck and neck racing for the film rights. It will be my greatest triumph! It will star Jaleel White as a ninja and star Ed Norton in the title role.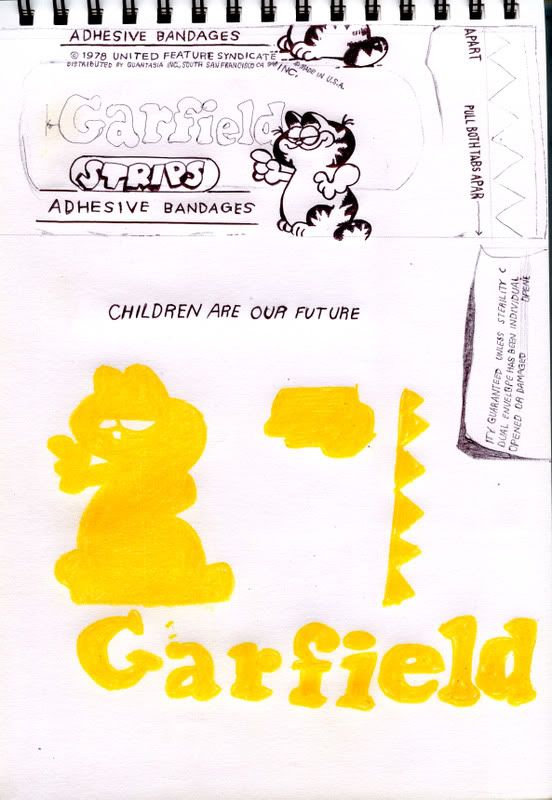 Now here we have a drawing I did of a Garfield band aid. I drew this because like the ATARI controller it is a remnant of the 1980's. It is so old that is it vintage. I could probably sell it for a million dollars on ebay. Here is the first version and then a quick final edit.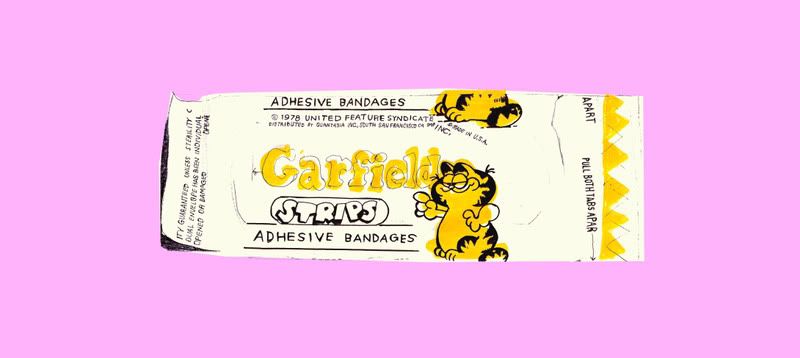 This blog has been dedicated to all of the ladies in the entire world.
Wind chime...
...Smooth jazz.
James
JAJAC